Working in the natural gas fields are rough enough and wrestling a 12" diameter shutoff valve makes it even tougher. The natural gas can corrode the the steel valves causing them to rust and eventually rendering them inoperable. The tougher decision is to repair them or replace with an expensive valve. Some of these valves are thousands of dollars.Luckily, our chemistry can remove the rust without damaging the seals, paints or any plastics that may be on them. It is also non hazardous and safe for the employees to handle.
This is a photo (below) of the valve before. its about a 6" diameter through hole and about 500# in weight. Note how rusted it was. Rust was evident throughout the entire wetted surface. The valve did not open or close, it was frozen in place.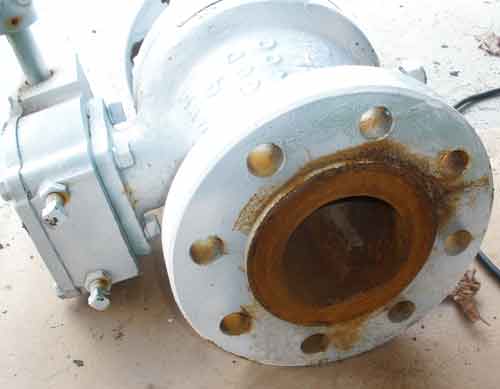 ---
Photo of the insides of the valve. nasty!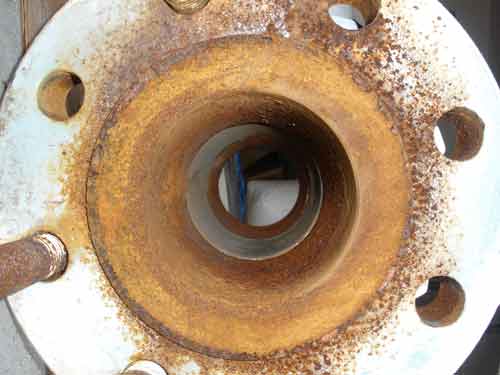 ---
We mixed up about 16 gallons of Rust911 concentrate (1-gallon of rust911 concentrate to 15 gal of water) and immersed the valve into it for 3 hours (it was fall and the temp was 62 F).
---
After 3 hours, the valve was pulled out.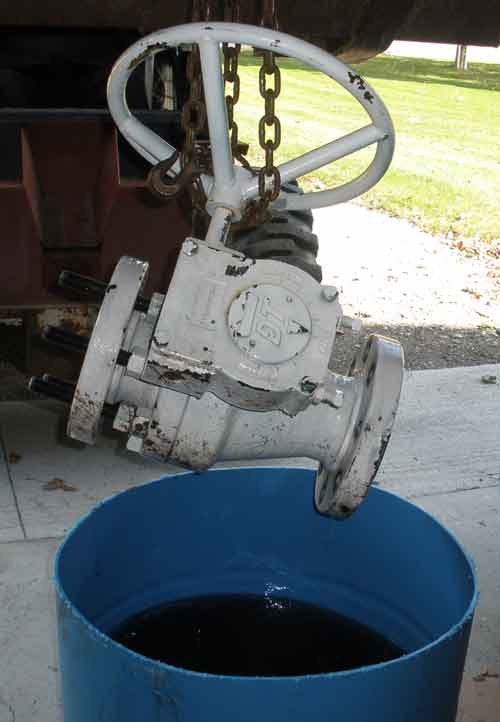 ---
This is a good photo as compared to the starting picture. note that the rust is gone and the paint is intact.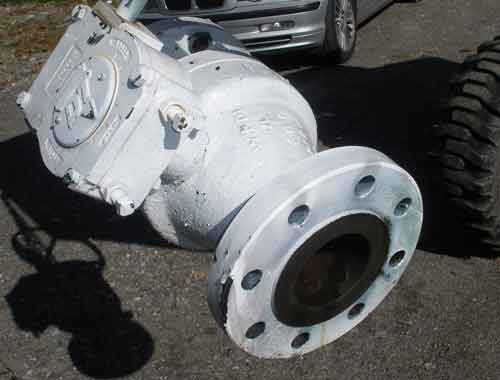 ---
Great photo of the insides of the valve. The rust scale has popped off the sides of the bore and is easily wiped away.
They turned the handle on the valve and it was completely operational, it opened and closed easily..
The surface of the valve can be painted after rinsing and drying with some clean water.
The Rust911 concentrate costs $59.50 that makes the entire 16 gallons, and the fluid can be stored in a closed container until it turns completely black in color and stops working.
Another amazing job by Rust911..
Recent Posts
Removing Rust from a Gas TankRust inside of a gas tank can cause damage to the fuel lines if it is l …

Products we use EVERYDAY are destroying the environment. Cosmetics, cleaning supplies and auto …

Rust911- Saves the Day and Some MoneyA 2000 Honda Accord had a hood latch that did not work. & …